Just like in real life, the way domestic abuse is portrayed in movies and on television can vary greatly and includes abuse of every kind-physical, psychological, emotional, sexual.
Most recently, the HBO drama "Big Little Lies" delved into the impact of abuse on family members, friends, and the surrounding community while the 2019 film "A Vigilante" explored an abuse survivor's inner world.
For more information on abuse in films, TV and books, see the source details at the bottom of the page.
"Big Little Lies" is a beautiful show about ugly secrets. Based on the novel by Liane Moriarty, the show centers around the lives of five very different women in Monterey, California, who are connected through a murder. Since its first season, the show has been celebrated for its gorgeous cinematography, deft storytelling, and excellent acting. Though the show explores many forms of deception, from white lies to infidelity, its nuanced look at the ways that domestic violence can remain hidden from public view is one of the series' most important additions to the cultural conversation.
---
---
---
Michael (Stephen Bishop) and Madison (Annie Ilonzeh) Roland had planned to spend the rest of their lives together, until one day Michael's controlling ways turned their perfect marriage. With the help of her best friend, Madison decides to getaway. After adopting a new identity, she meets Alex Stone (Taye Diggs) and learns to love again. All is well, until Michael discovers Madison's whereabouts, and recreates the nightmare she once lived all over again.
---
---
Based on Anna Quindlen's novel "Black and Blue," Michael Apted's Enough stars Jennifer Lopez as Slim, a put-upon wife who, after her umpteenth thumping at the hands of her controlling and violent husband, decides enough is enough. She takes her daughter and goes on the run, but when her husband tracks her down she decides to take justice into her own hands. (Lopez also played a woman escaping domestic violence in Lasse Hallstrom's An Unfinished Life, though in that film her father-in-law – played by Robert Redford – was there to save the day.)
---
---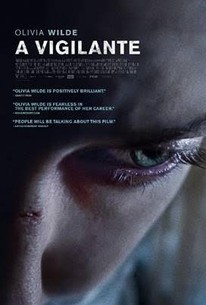 The "vigilante" of this film is Sadie, played by Olivia Wilde. A domestic abuse survivor, Sadie now spends her time finding and punishing abusers. At the same time, she's attempting to track down her own abuser, her ex-husband. "A Vigilante" is a revenge fantasy, but unlike many in its genre, the world of the movie is realistic and grounded. It's our world, where Sadie can find more than a few abusers living their lives free and easy. Olivia Wilde's performance is powerful and painful. Though her character takes action in a way that's truly cinematic, the emotions driving them still feel real, and the movie focuses on her inner life just as much as the violence.
---
---
Laura (Julia Roberts) and Martin (Patrick Bergin) have been married for four years. They seem to be the perfect, happiest, and most successful couple. The reality of their household, however, is very different. Martin is an abusive and brutally obsessed husband. Laura is living her life in constant fear and waits for a chance to escape. She finally stages her own death and flees to a new town and new identity. But when Martin finds out that his wife is not dead he will stop at nothing to find and kill her. The film is based on the novel of the same name by Nancy Price.
---
---
"Reviving Ophelia" chronicles the lives of two teenagers learning how to cope with issues like violence, sex, and self-esteem. The series stars Rebecca Williams and Carleigh Beverly as Elizabeth and Kelli, two teenage cousins who have grown up sharing everything. When the straight-laced Elizabeth begins a relationship with Mark (Nick Thurston), Kelli begins to suspect that the relationship is becoming abusive. Unfortunately, thanks to Kelli's rebellious nature, neither her mom Le Ann (Kim Dickens) nor her aunt Marie (Jane Kaczmarek) believe her. Throughout it all, Kelli must also work through her own growing pains, and figure out the kind of person she wants to be. The film is based on the 1994 non-fiction book "Reviving Ophelia: Saving the Selves of Adolescent Girls" by Mary Pipher. A recently released 25th anniversary updated edition examines the impact of the digital age and the links between the decline in face-to-face interactions and the increase in girls' levels of loneliness and despair.
---
When Nicole (Reece Witherspoon) met David (Mark Wahlberg) he was everything: handsome, charming, affectionate. It seemed perfect, but soon she sees that David has a darker side. And his adoration turns to obsession, their dream into a nightmare, and her love into fear.
---
---
---
Sources