Original article by Julia Heming published on 27east on August 9, 2022.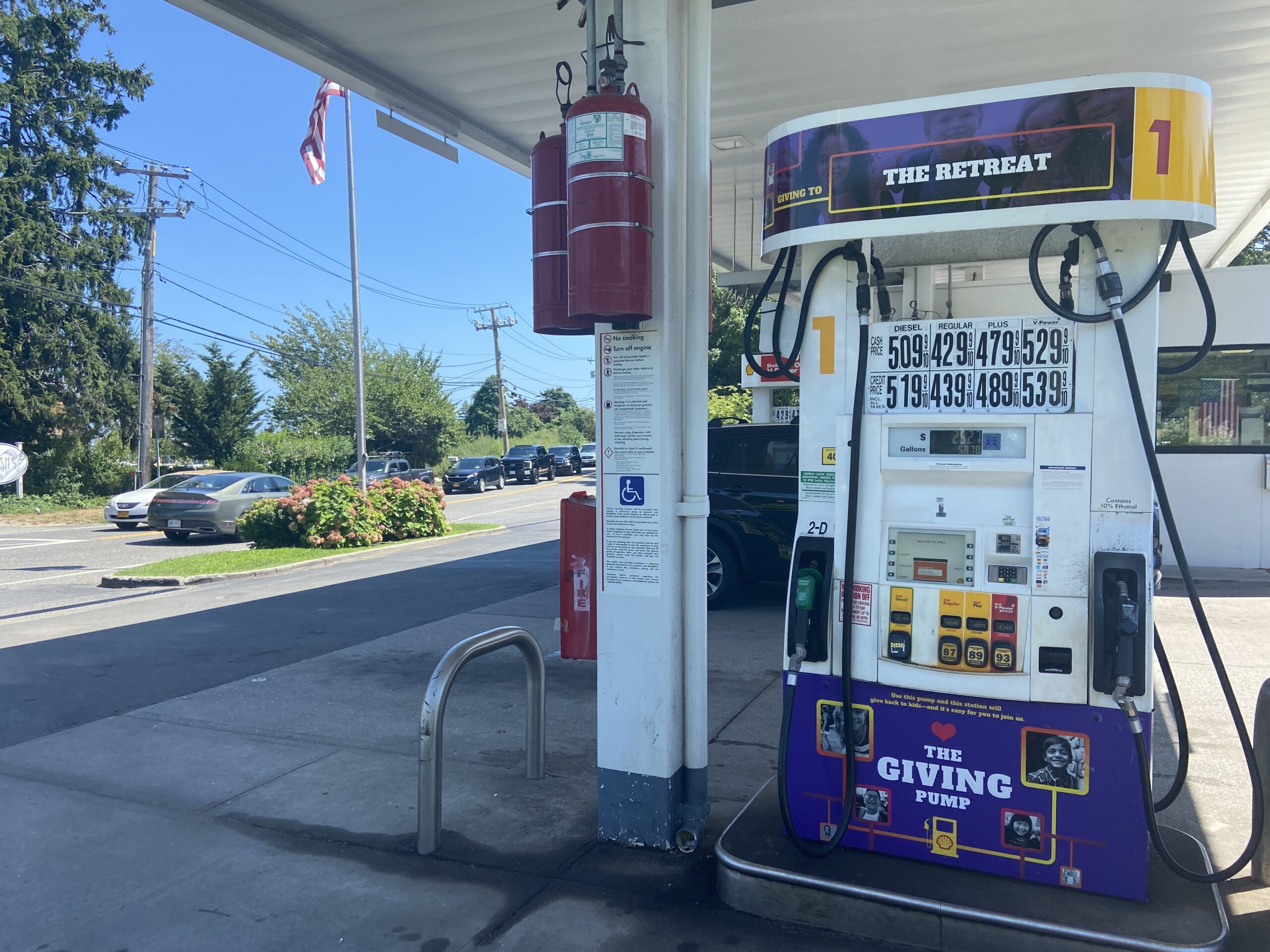 If Pump 1 at Canoe Place Shell in Hamptons Bays looks a little different now, that is because on August 1 it was transformed into The Giving Pump.
With bright purple signs and pictures of children, the pump does more than just fill a gas tank.
The Giving Pump is available at the Shell stations in Hampton Bays and Water Mill — both locations have partnered with Strong Oil and Benit Fuels. Shell will be giving a portion of sales from both pumps to The Retreat, a shelter for victims of domestic violence based in East Hampton, from August 1 to the end of September.
"Children are often the silent victims of domestic violence," says Loretta Davis, executive director of The Retreat. "We are so very grateful to David Hawke of Strong Oil for selecting The Retreat as a partner in The Giving Pump program in not one but two locations."
The goal of Strong Oil Company is to raise around $1,500 at each pump to "give them the support that they need."
David Hawke, president of Strong Oil Company, said in a press release, "We are happy to be participating in this promotion and donating a portion of the fuel sales during the term of this promotion to this very worthwhile cause."
The Giving Pump is an effort started by Shell as a nationwide effort to allow locations to find a way to give back to the community from August to September. Over 3,000 Shell locations are participating nationally, each supporting a charity in their local area.
"I think it will raise some awareness for The Retreat, it will give back to the community," said Evans Edson, vice president of operations of Strong Oil Company.
The Giving Pump program focuses on children's charities nationwide, and the price of gas is the same at each pump, making it easy to participate in the program and make a donation while buying gas.
"The financial support that comes from this innovative collaboration not only supports the counseling and therapy programs for our smallest clients but broadens the visibility of The Retreat and the important resources it provides through Suffolk County," Davis said.
The Giving Pump can be found at Shell Gas Station locations at 960 Montauk Highway in Water Mill and 250 East Montauk Highway in Hampton Bays.