Nicole Behrens readily admits that it never really gets easier to share her story publicly. But she doesn't let that stop her. On Sunday evening, in front of a group of more than 25 people on the third floor of the Sag Harbor Cinema, she spoke about the moment, more than 20 years ago, when she thought her ex-husband was going to kill her as she held her 5-year-old daughter in her arms.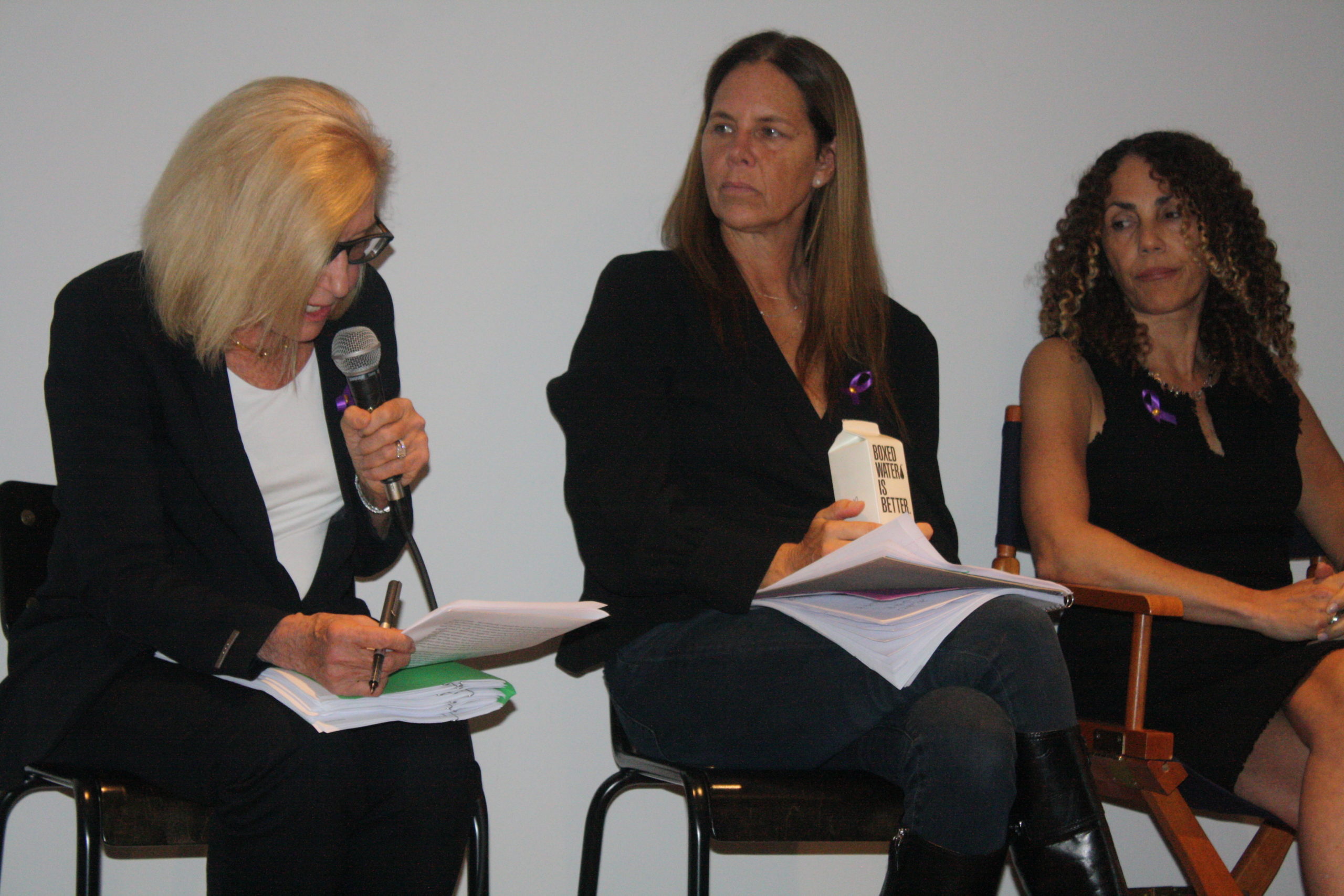 She has continued to share the details of that traumatic and terrifying experience — how she had run out the door to her home with her daughter in tow, trying to escape, and had just made it to her car when she turned around to see her ex-husband standing on their front porch, shotgun in his hands — for a simple reason, she says: "We're still dying, and more needs to be done."
Behrens's story is compelling because there was triumph after tragedy. She is happily married, with a high-ranking position working at Merrill Lynch Wealth Management, and her daughter, Hannah, just earned her master's degree in psychology from Columbia University. But she knows how easily her story could have taken a much darker turn, and wants to help ensure that doesn't happen to others.
Behrens was one of six women who were part of a panel discussion on domestic violence held at the Cinema on Sunday evening. "Behind Closed Doors: A Frank Discussion About Abuse In Our Community," was put together by the Cinema and The Retreat, the community-based not-for-profit agency that provides a wide range of domestic violence services and support.
Behrens, who is an advocate and survivor and has worked closely with The Retreat for years, was joined by The Retreat's prevention education director, Helen Atkinson-Barnes, The Retreat attorney Susan Bereche, SPARK case manager Viviana Bishop, and Minerva Perez, the executive director of OLA, a Latino advocacy group based on the East End.
The discussion was moderated by Diana Diamond, a psychologist and psychoanalyst who, over the course of 30 years in practice, has specialized in issues related to gender, sexuality, and women's life cycle transitions like marriage, divorce, transition to motherhood, and aging.